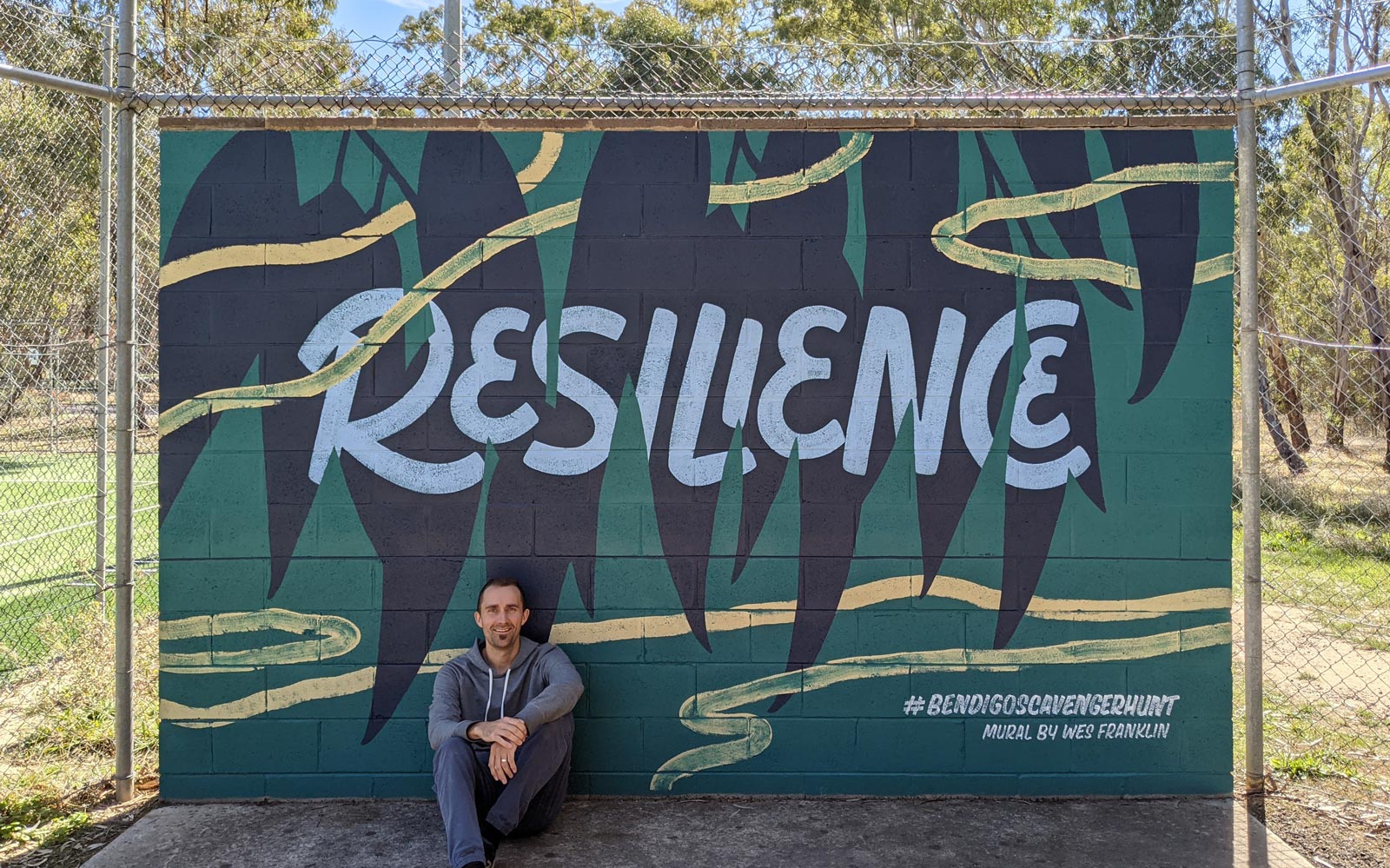 During the recovery period after COVID, I received a grant from City of Greater Bendigo to create and implement a community engagement project. My idea was a scavenger hunt to encourage families to be active together and support small businesses at the same time.
The final part of the scavenger hunt involved this secret 'Resilience' mural, which participants had to discover using clues. The theme of resilience was particularly meaningful after the challenges of COVID lockdowns.
Spring Gully Tennis Club were kind enough to allow me to paint their rebound wall, and it became a great photo opportunity for those completing the scavenger hunt.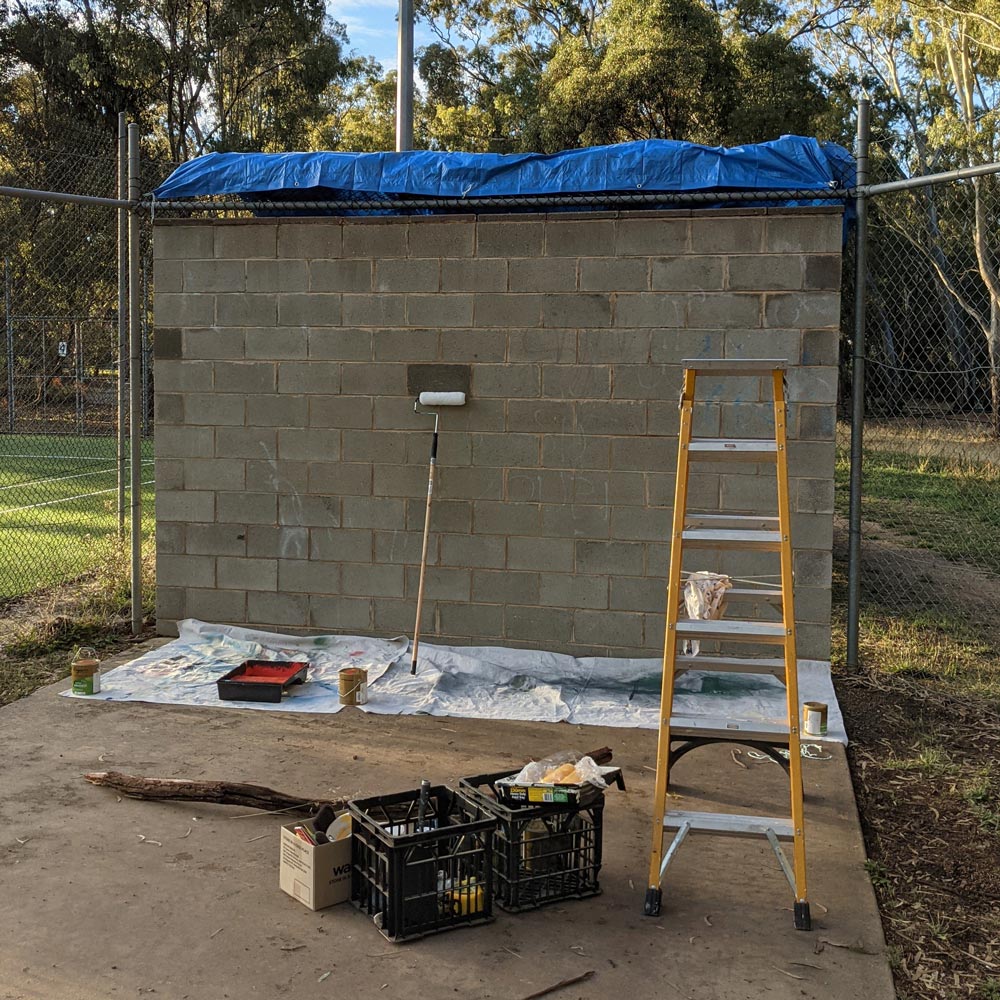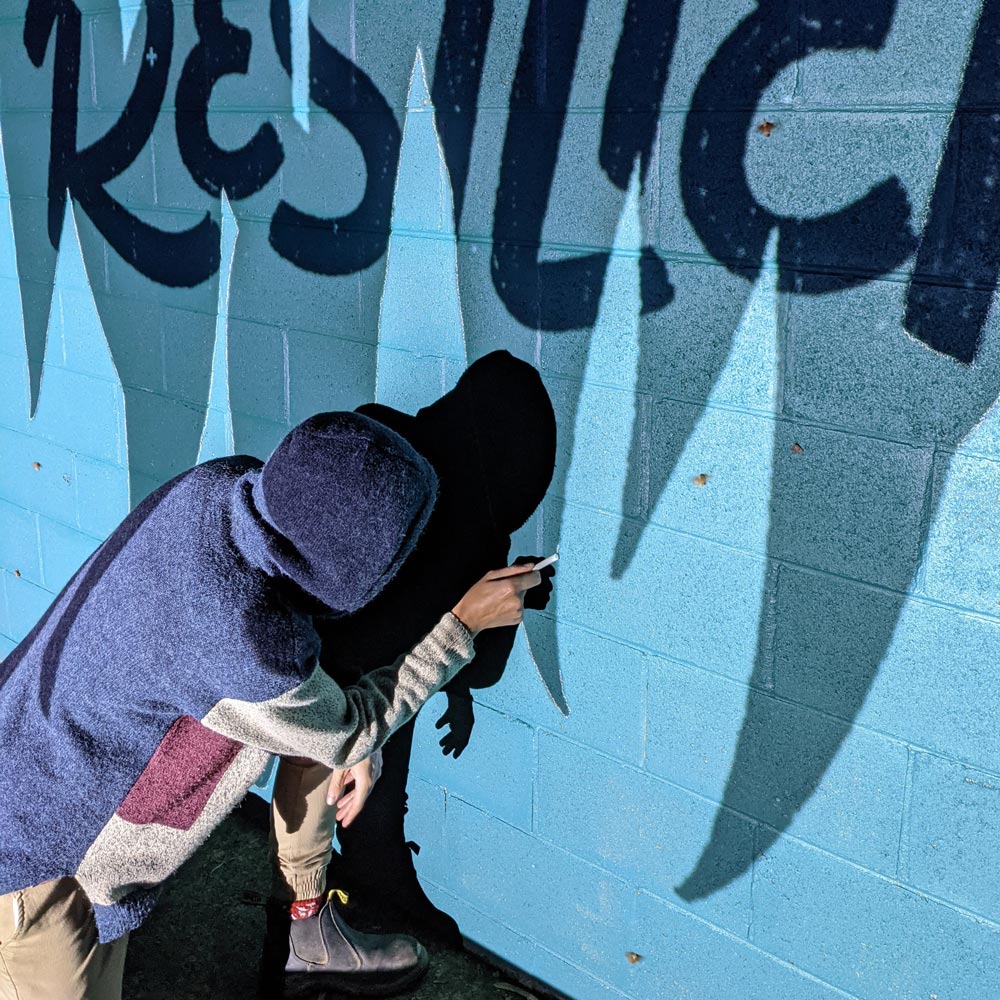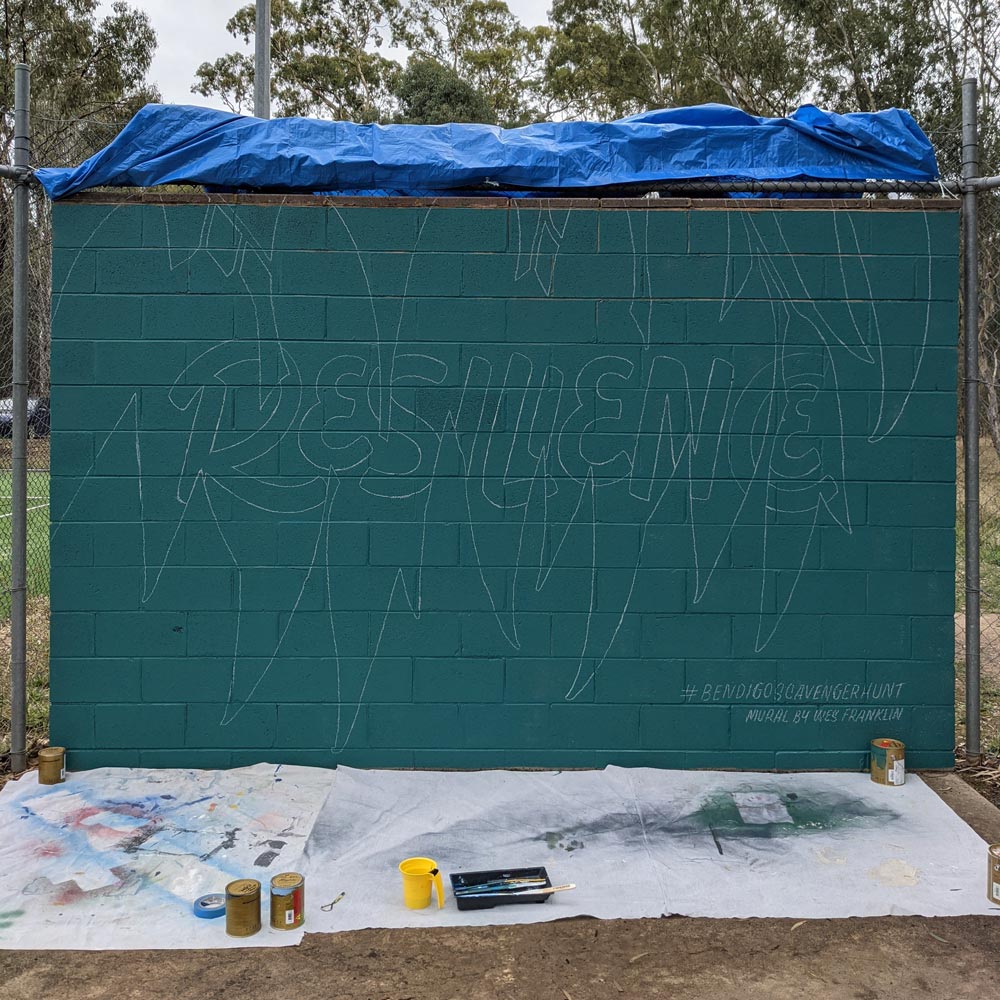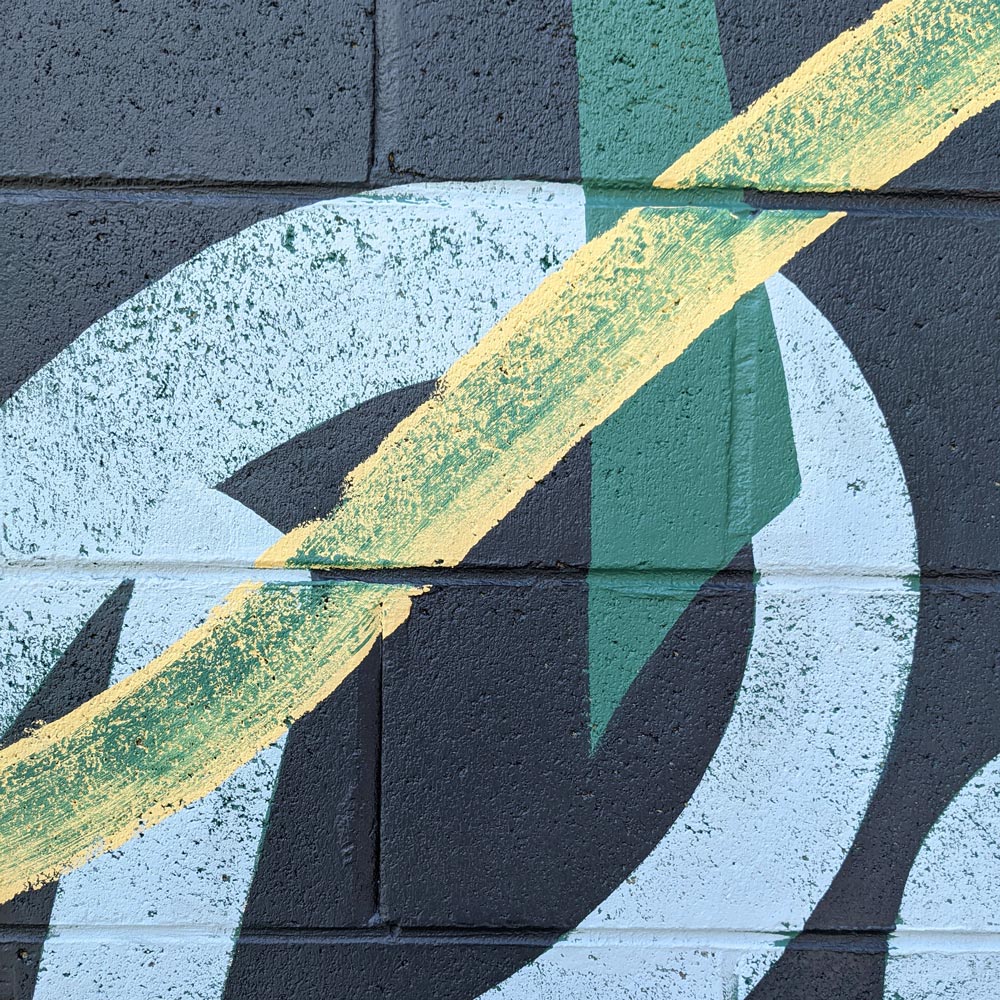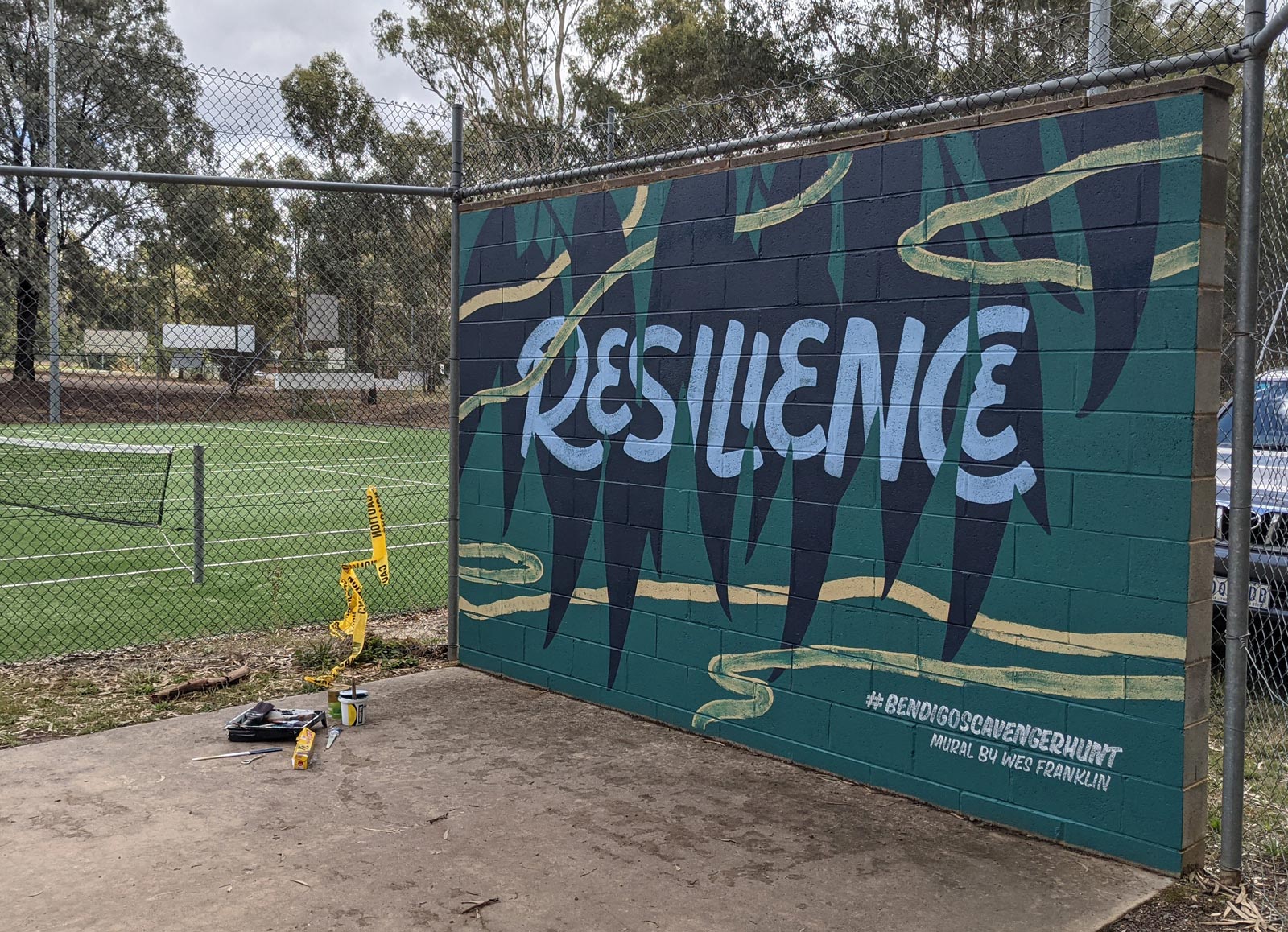 Need a

mural

with a message?
I'd love to hear from you! For general enquiries and quotes, please contact me below.