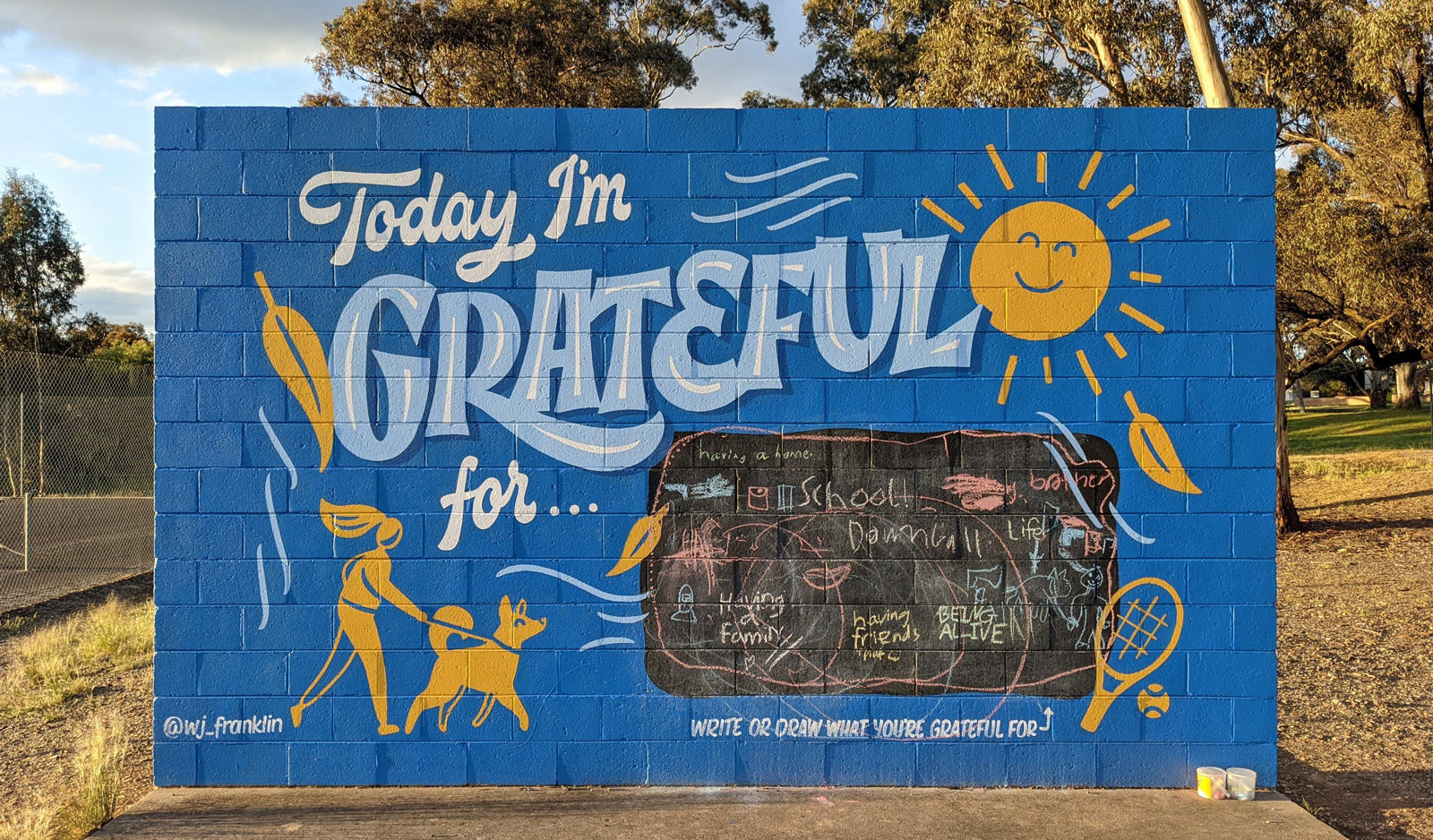 2020 was a tough COVID year for us all, and it was during one of our many lockdowns here in Victoria that I noticed a blank rebound wall at the reserve where we were walking our dog. I thought it was perfect for a mural, and immediately began working on a concept that I could pitch to City of Greater Bendigo.
I wanted to help people focus on the things they're grateful for – as a way to counteract the negativity of COVID – so the mural says 'Today I'm grateful for…' and then there is a chalkboard section where people can add to the wall by writing or drawing what they're grateful for.
City of Greater Bendigo loved the concept and gave the go-ahead, even offering to fund the project! Within a week, I was also able to gain the generous support of Haymes Paint Bendigo who sponsored the paint!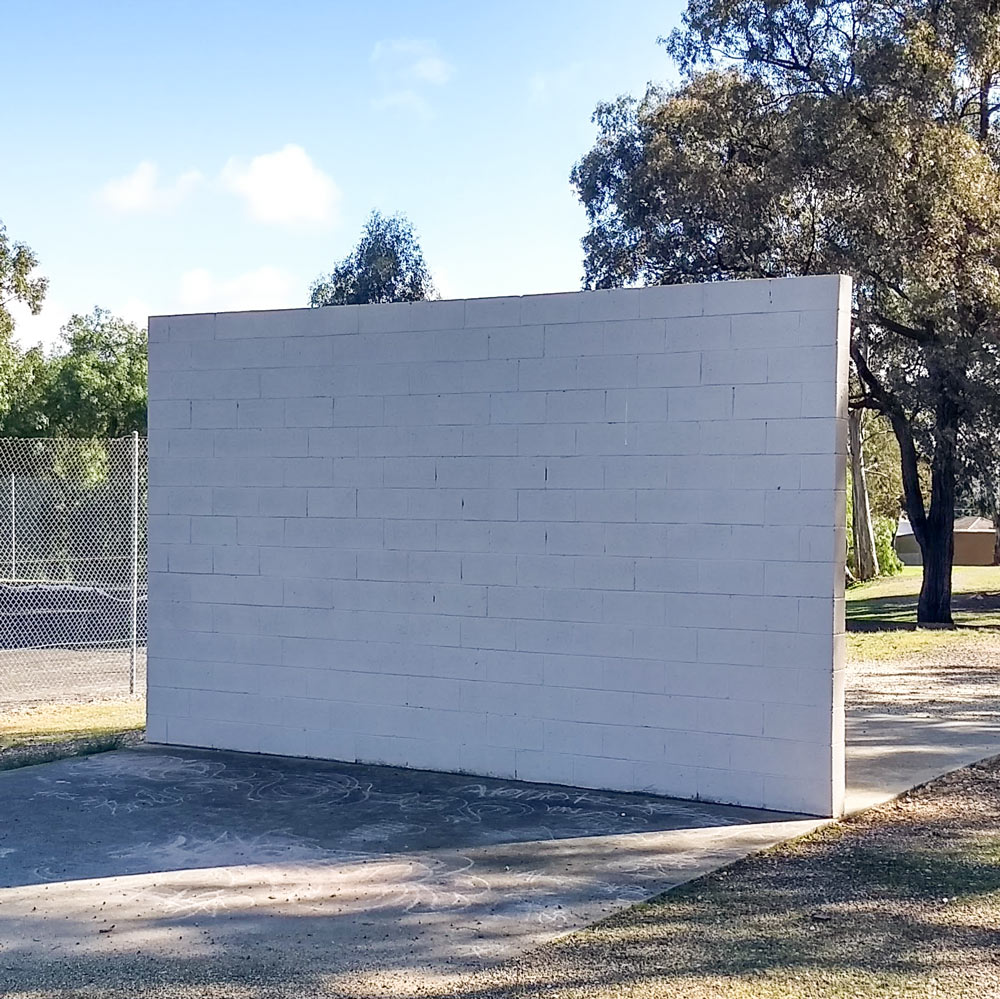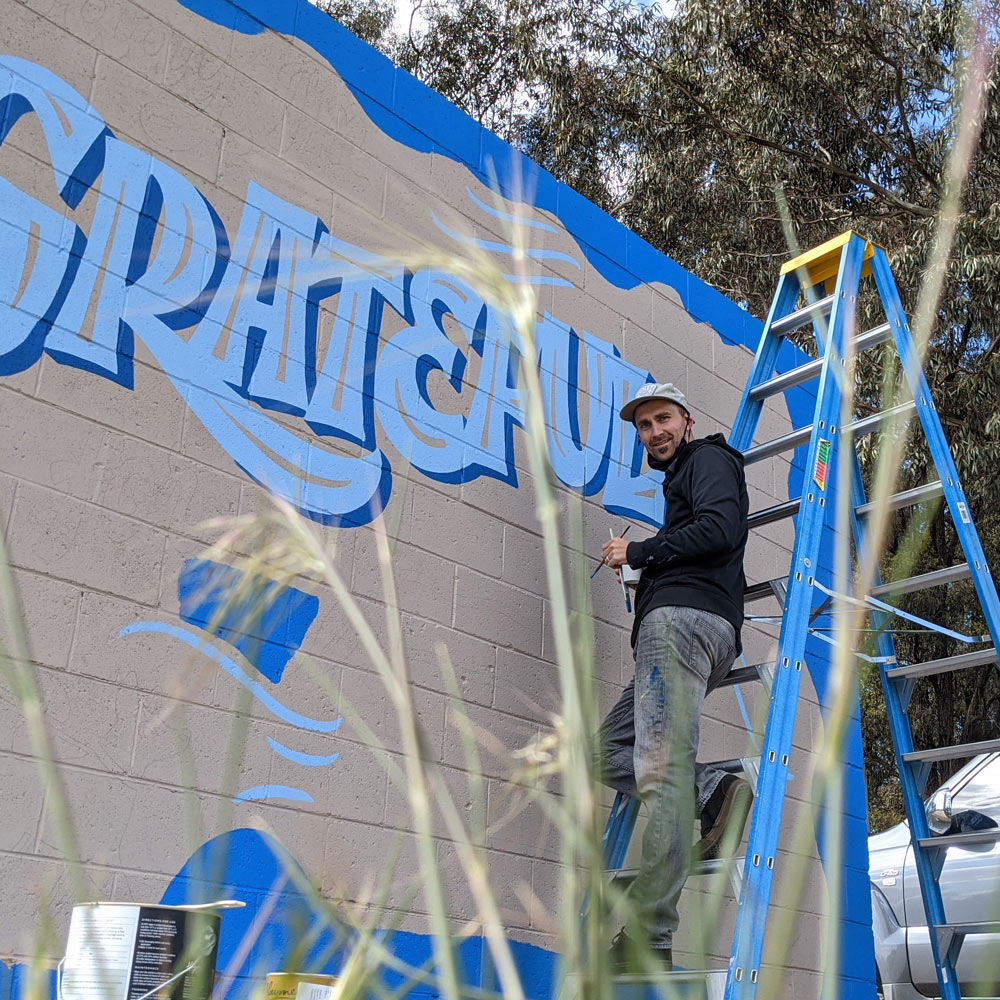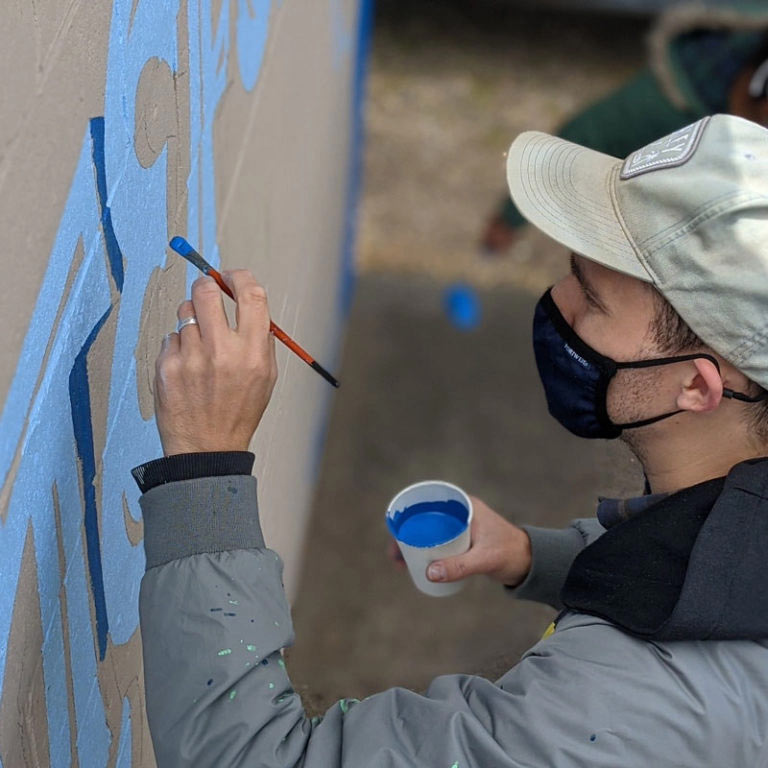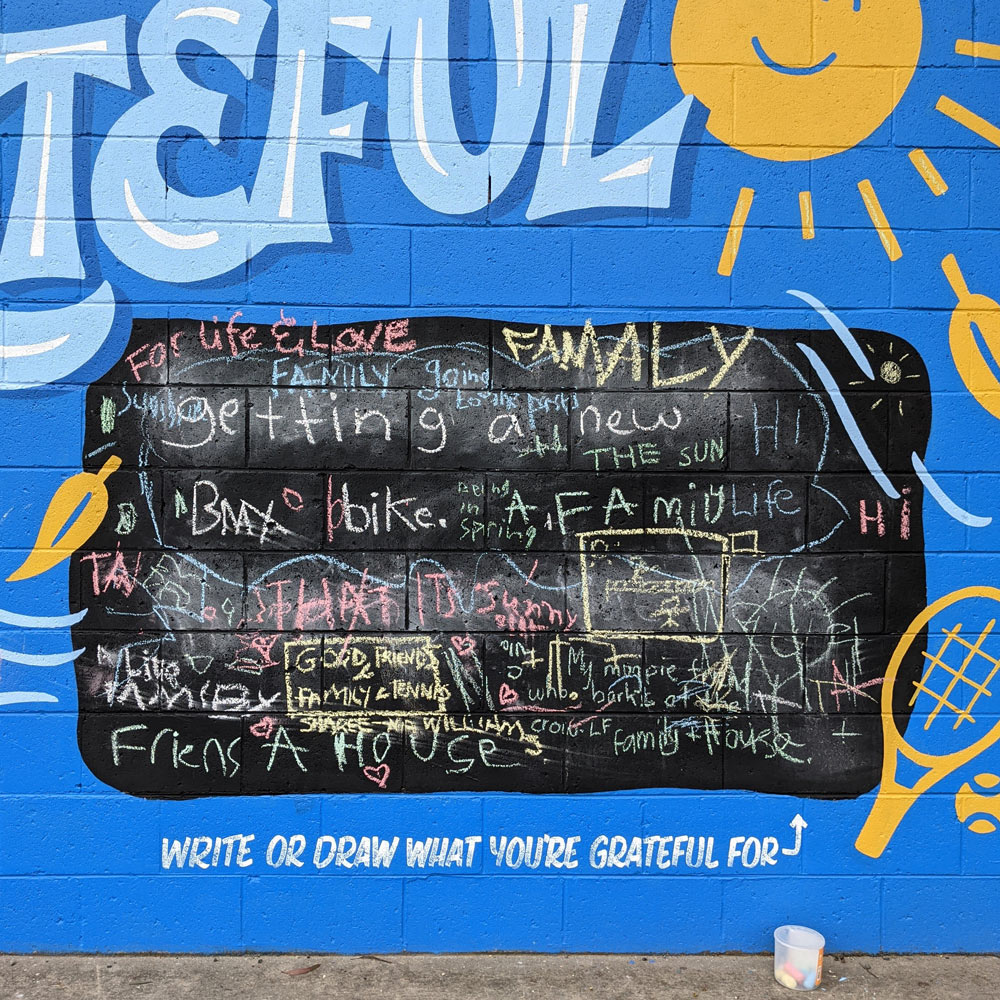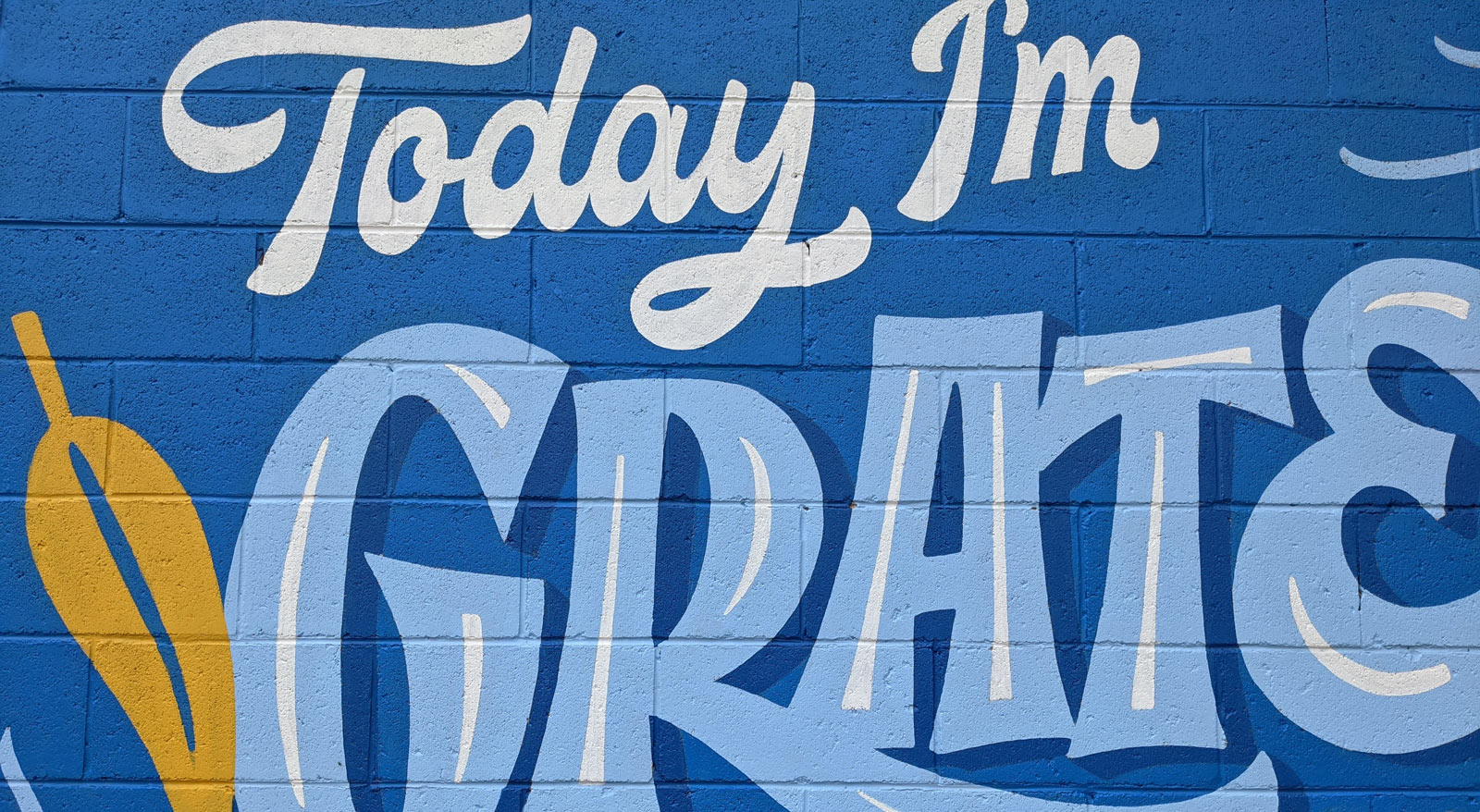 Need a

mural

with a message?
I'd love to hear from you! For general enquiries and quotes, please contact me below.