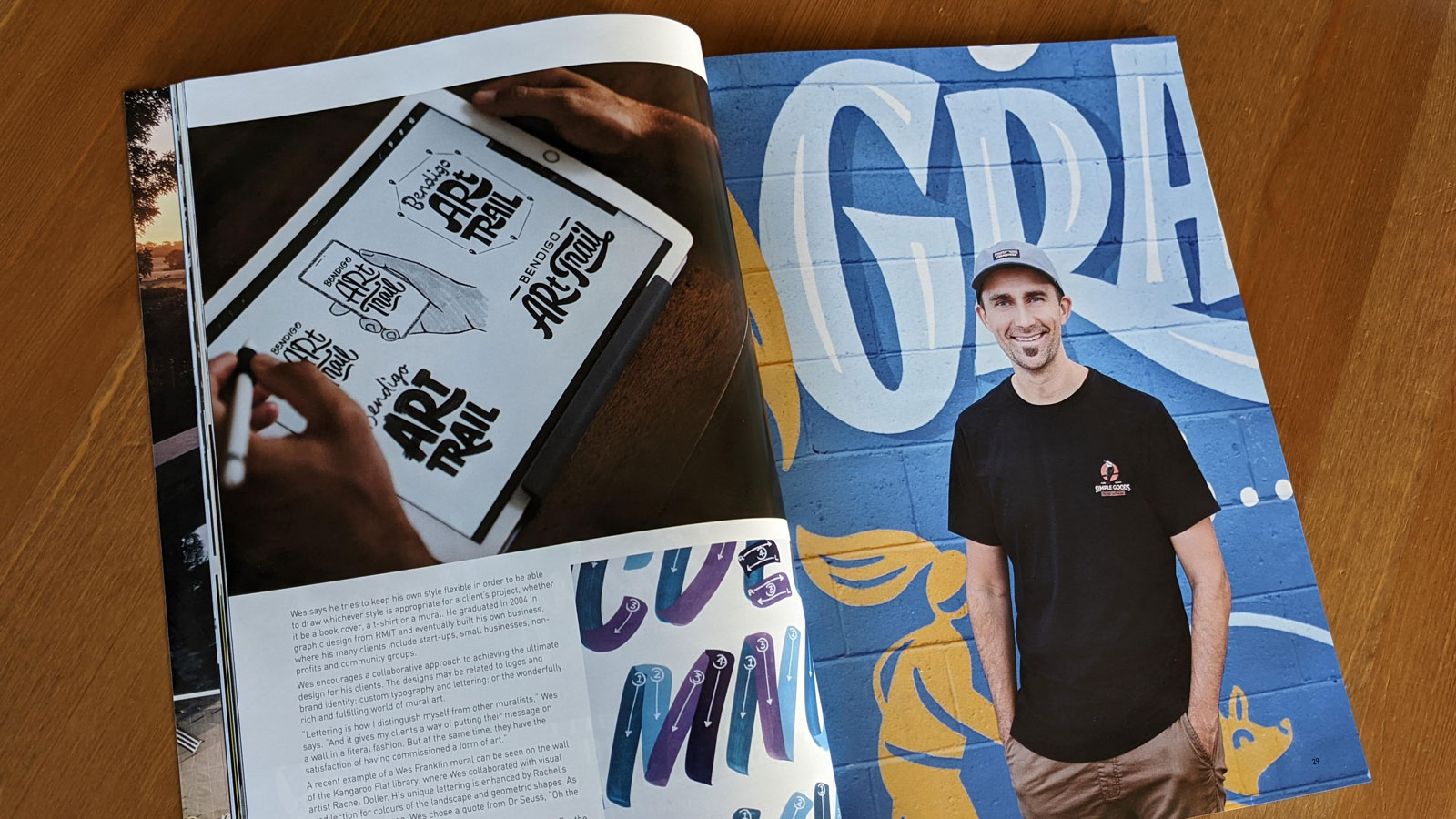 Spread from Bendigo Magazine, Autumn 2022 Edition
About Wes Franklin
G'day — I'm a lettering artist and muralist based in the beautiful gold rush town of Bendigo. I work with clients locally and globally, using the power of lettering to help solve their creative challenges.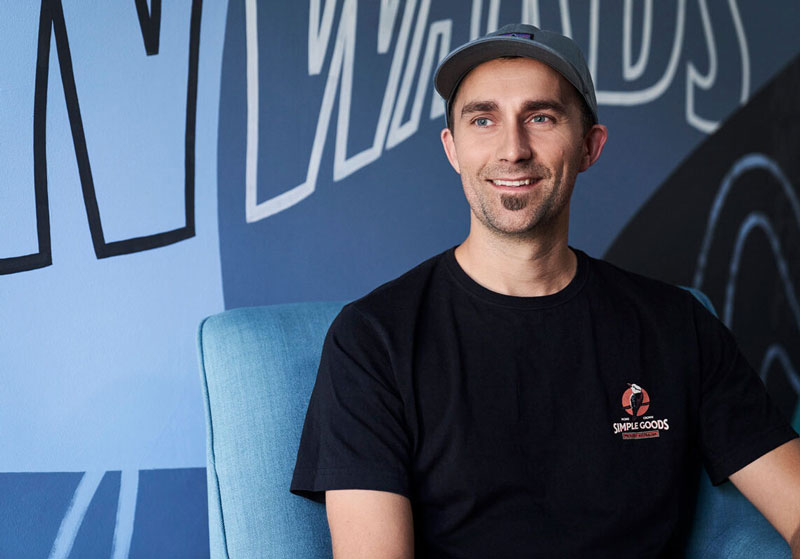 I'm also a husband, dad to three boys, graphic designer (since 2005!), passionate coffee drinker, hat wearer (literally, and as a freelancer), and lover of warm weather and being outdoors.
I discovered hand lettering back in 2014, about the same time I quit my full time graphic design job to pursue running my own business. Lettering started out as a hobby, but quickly became a passion, and I found myself offering custom lettering as a service to my clients (maybe a little prematurely!). The passion and hunger to improve my skills has stayed with me, and for the last 5 or 6 years I've been confidently crafting logotypes, custom lettering commissions, and lettering-focussed murals for satisfied clients here in Bendigo and around the world.
I believe that lettering has power to add depth of meaning to words, and I love drawing letters to communicate meaningful messages. I also love painting those messages onto blank walls – transforming them with beautiful murals that carry meaning and engage people as they pass by.
I'm always open to collaborating with other creatives. If you'd like to work together, you can reach me via my contact page. I also teach lettering workshops every now and then, so if that interests you please get in touch.
You can follow me on Instagram to see my latest work.
Recognition
Typism Book 4, 2018, Featured Lettering
Typism Book 5, 2019, Featured Lettering
Typism Book 6, 2020, Featured Lettering
Typism Book 7, 2021, Featured Lettering
Typism Podcast, Episode 11, 2022, Interview
Bendigo Magazine, Autumn 2022, Article
LogoLounge Book 13, 2022, Featured Logo
Typism Book 8, 2022, Featured Lettering
LogoLounge Book 14, 2023, 3 Featured Logos
Typism Book 9, 2023, Featured Lettering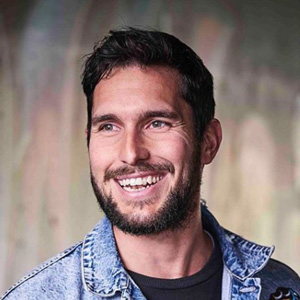 "We've worked with Wes on several murals and his attention to detail is second to none. His ability to create outstanding hand lettering always leaves our clients very happy."
— Reece Hendy, Nacho Station
Need help solving a

creative challenge

?
I'd love to hear about it! For general enquiries and quotes, please contact me below.