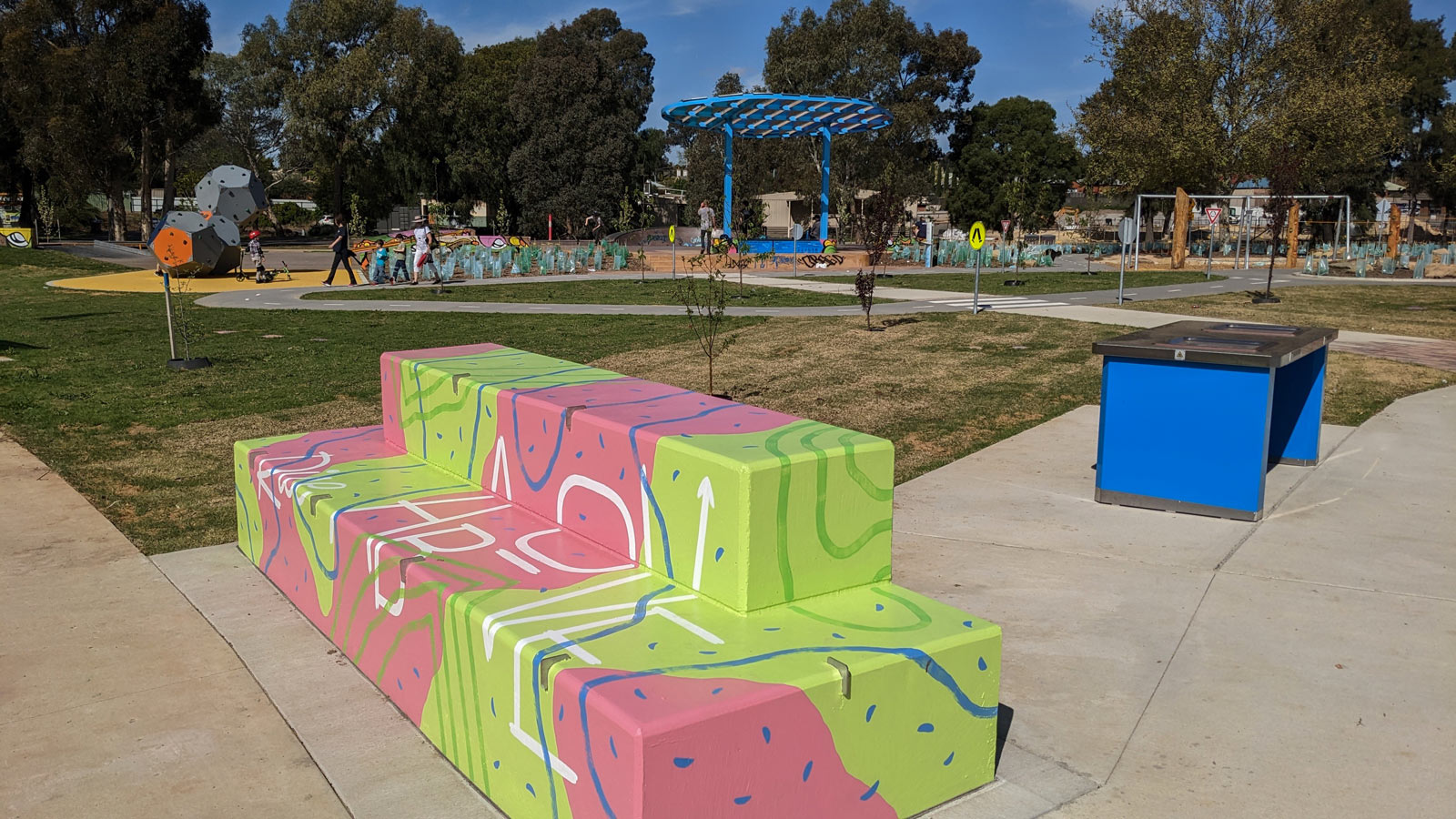 The redevelopment of Ewing Park in Bendigo was completed in October 2023, and I was hired to paint artwork on two concrete bleachers in the park.
My brief was partly to create artwork that represents community and ties into the rest of the park, and partly to create something that helps deter graffiti and tagging. I also had a very tight deadline to complete the work.
To achieve this, I created a layered design with organic shapes that could be painted quickly. The design and colour palette draw inspiration from natural and man made elements in the park, and the combination of layers, line work, pattern and texture work together to reflect the beauty and complexity of community. The wording 'Rise Above' and 'Keep Going' are to inspire those competing on the adjacent sports field.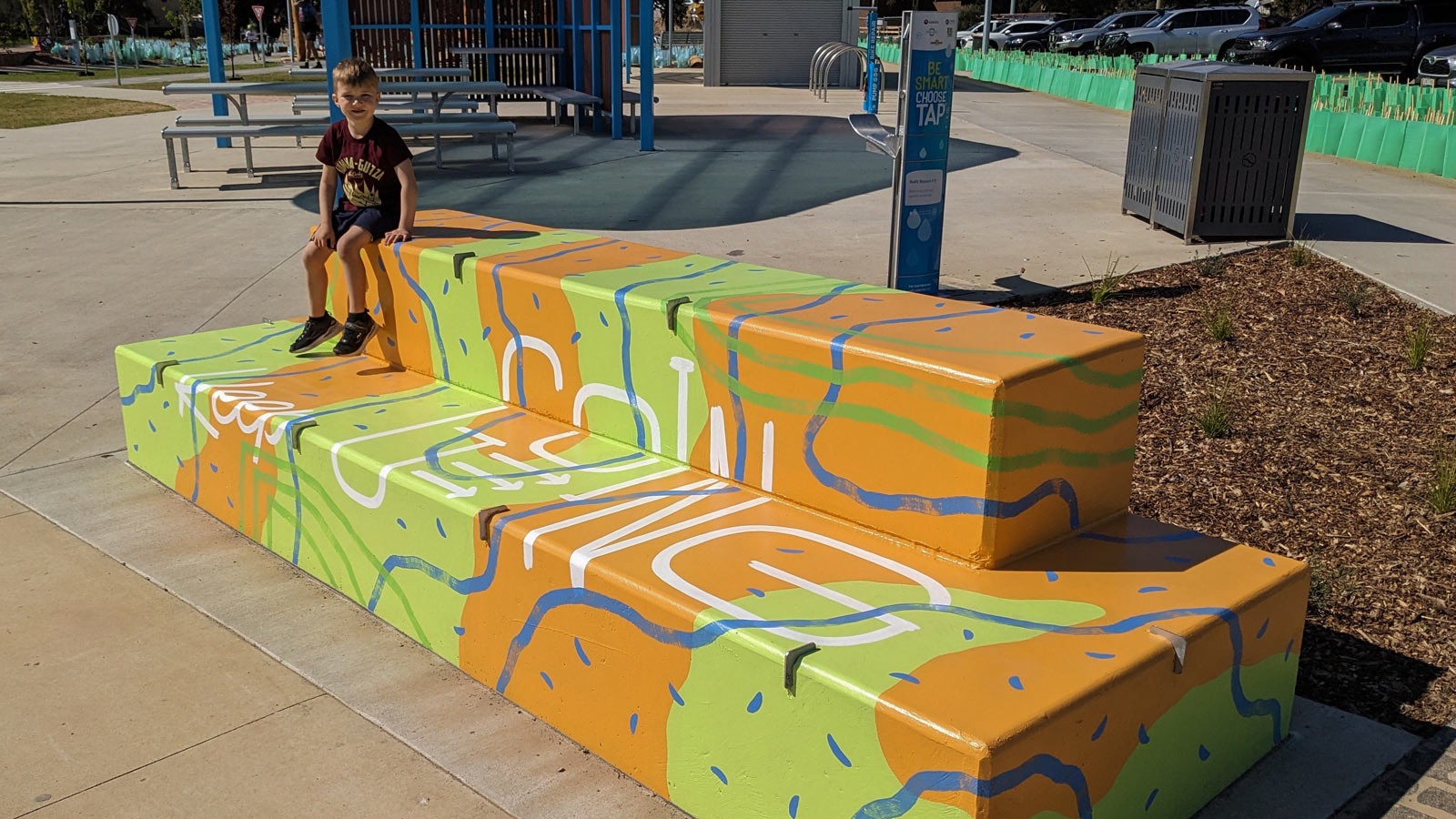 Below are some work in progress shots. Before even beginning to paint, I had to acid etch and wash the concrete, and then undercoat it. The project was challenging due to its location right next to a construction site, and various tradesmen and suppliers using the space.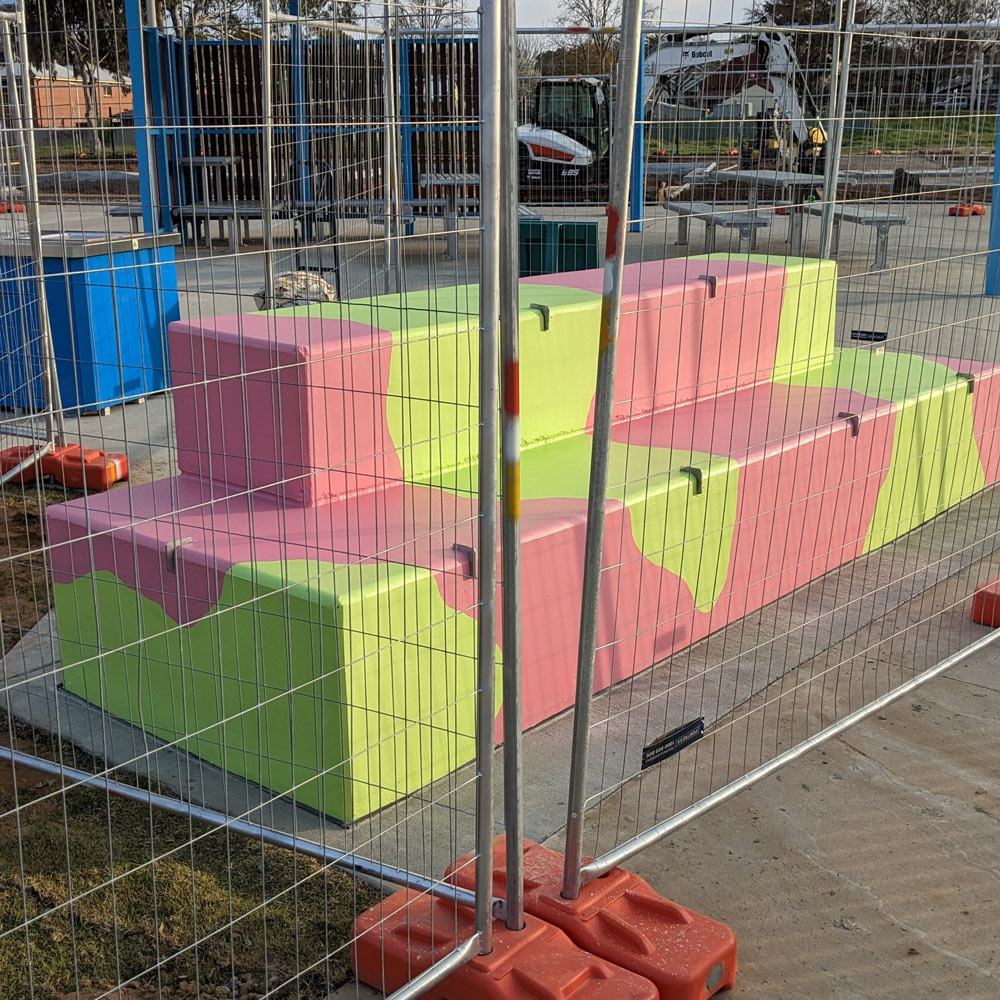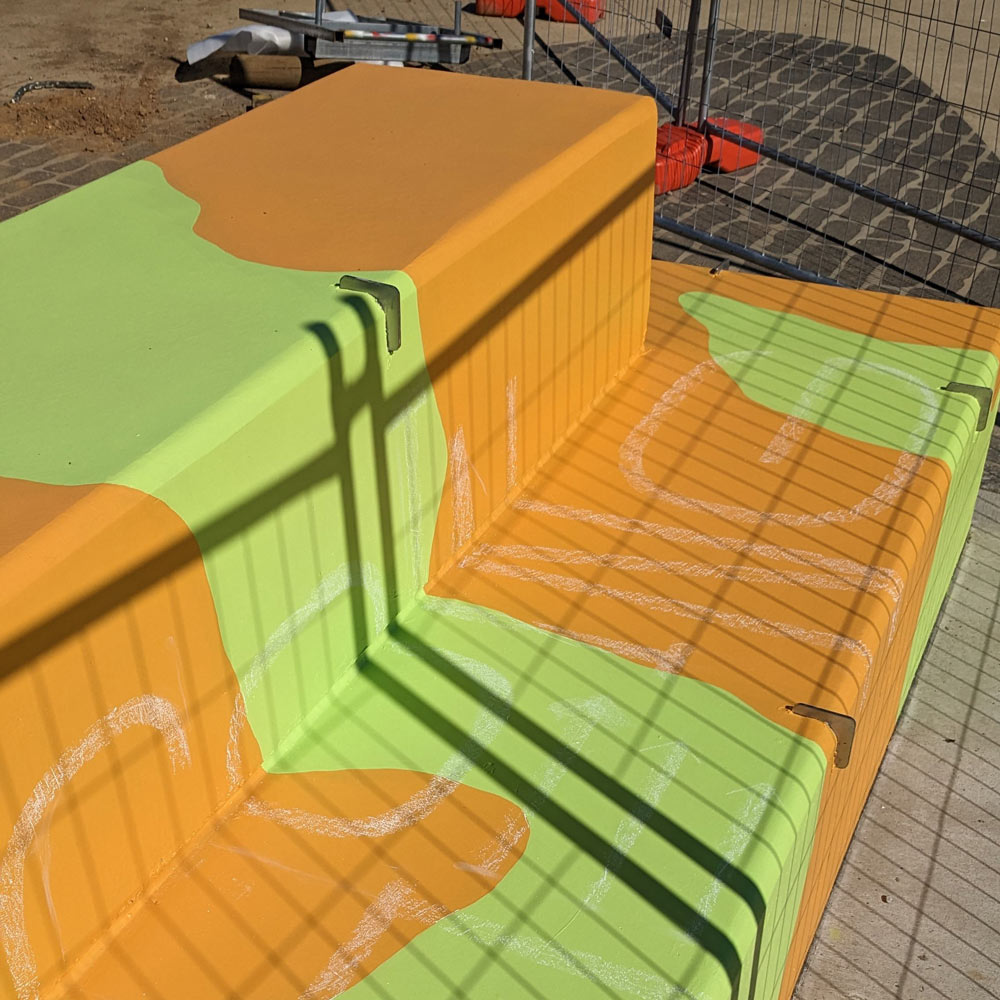 Need a hand lettered

mural

?
I'd love to hear from you! For general enquiries and quotes, please contact me below.