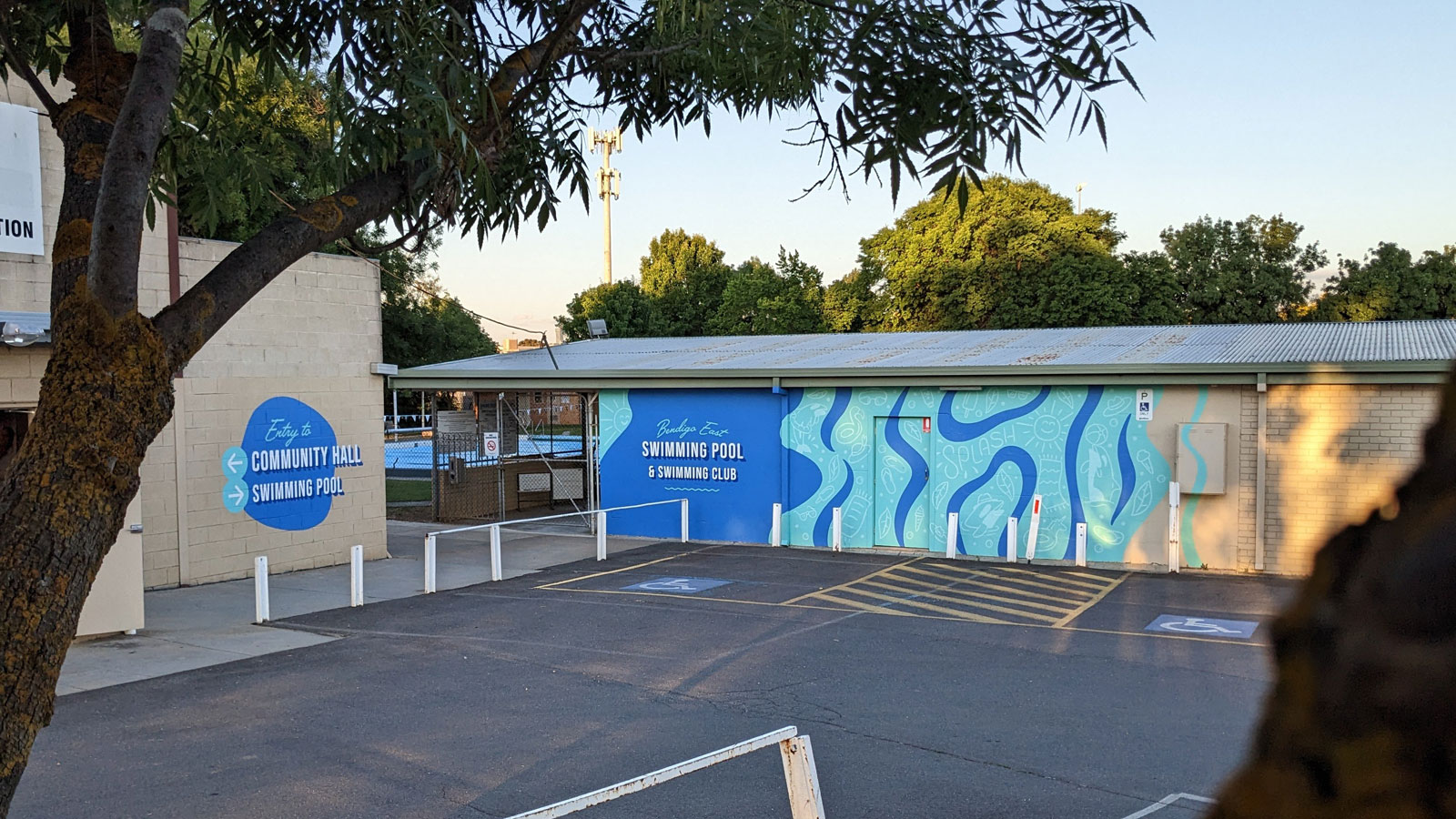 In 2023, Bendigo East Swimming Pool received a grant from City of Greater Bendigo for a much needed wayfinding and placemaking upgrade. I was hired to paint three walls with a combination of artwork and signage – the goal being to create a welcoming visual identity for the space, while improving the wayfinding signage for the pool and adjacent community hall.
The Bendigo East Swimming Club's mascot is an orca, so I included three playful orcas along with other pool-related illustrations.
The third wall, which you can see towards the bottom of this page, was treated as a separate project, and I collaborated with Bendigo artist Alicia Huddy to create a playful mural which attempts to combine our styles.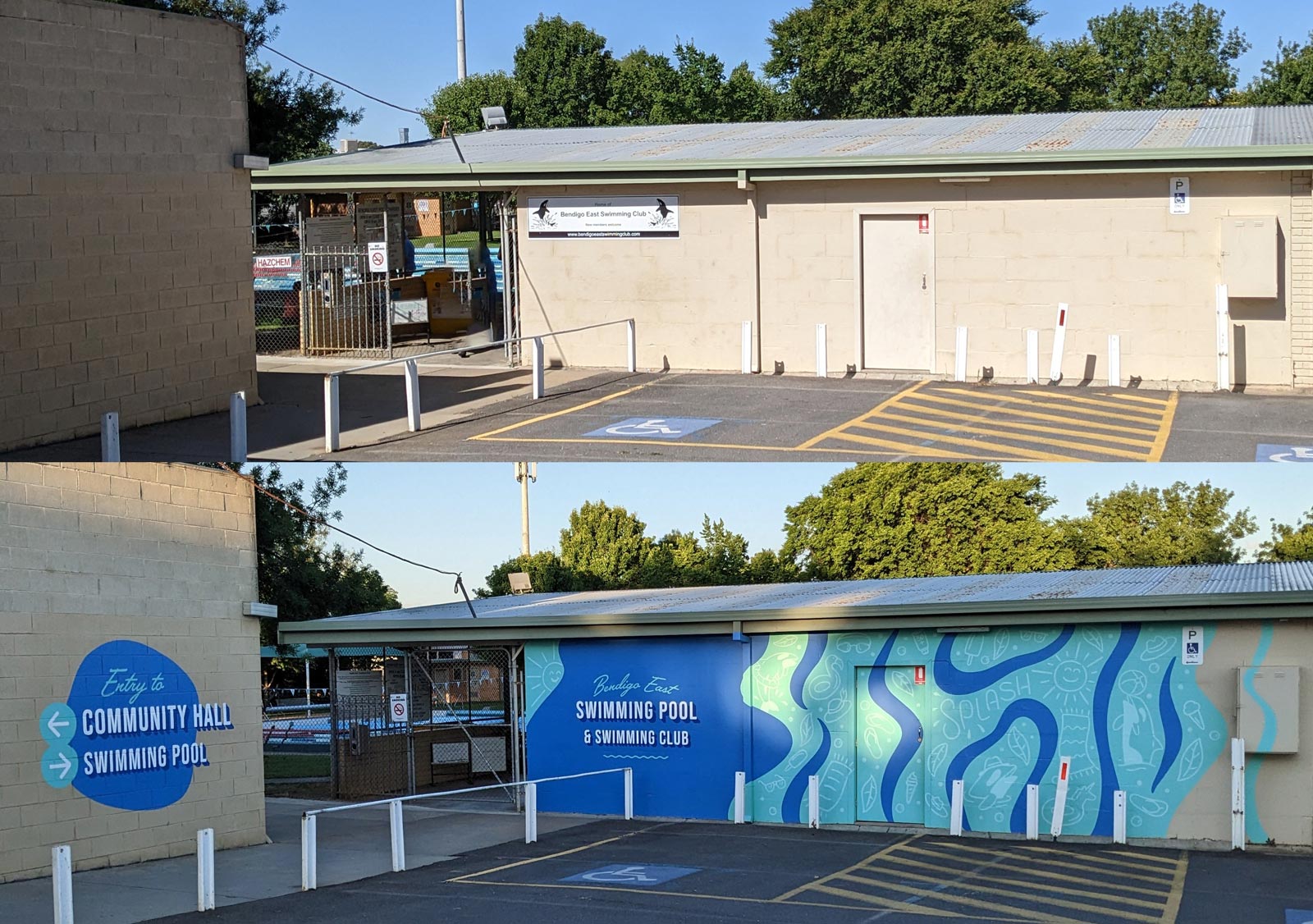 Above you can see before and after photos which show the dramatic difference this project has had on the space. And below is an 'in progress' shot showing some of my process.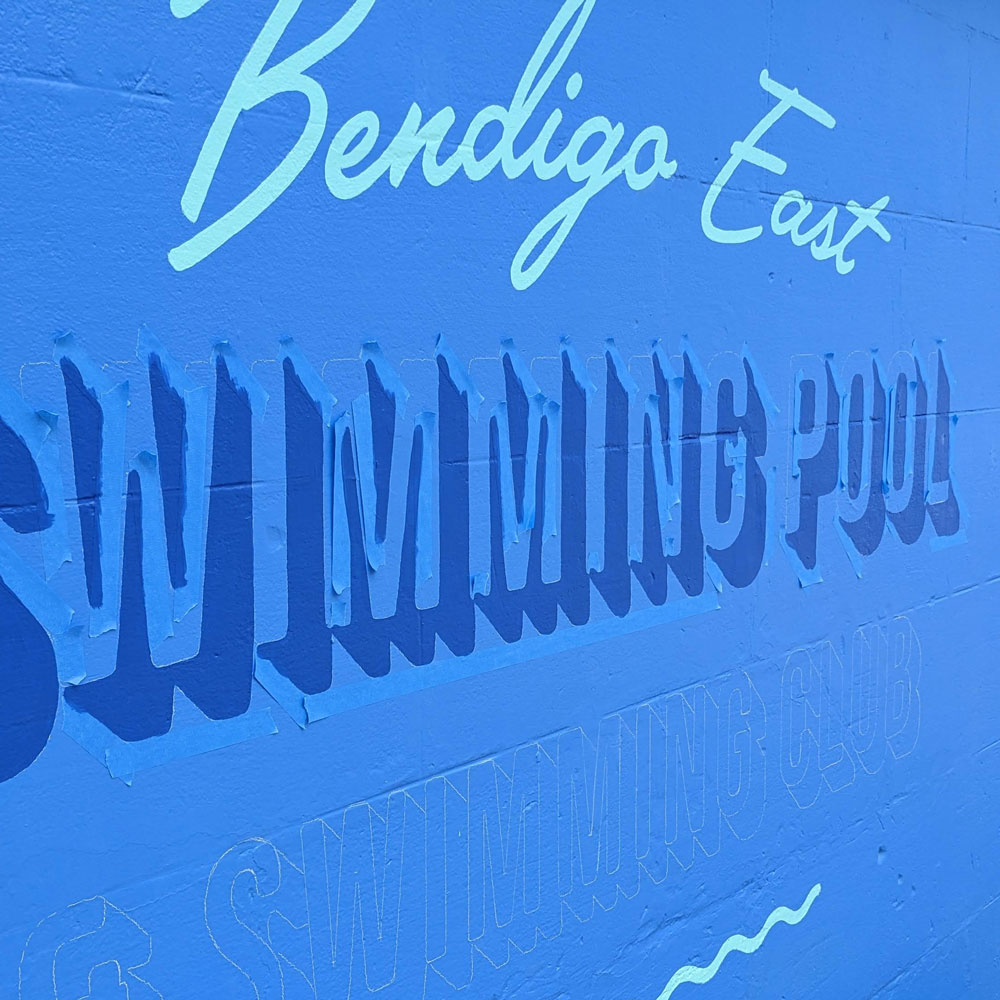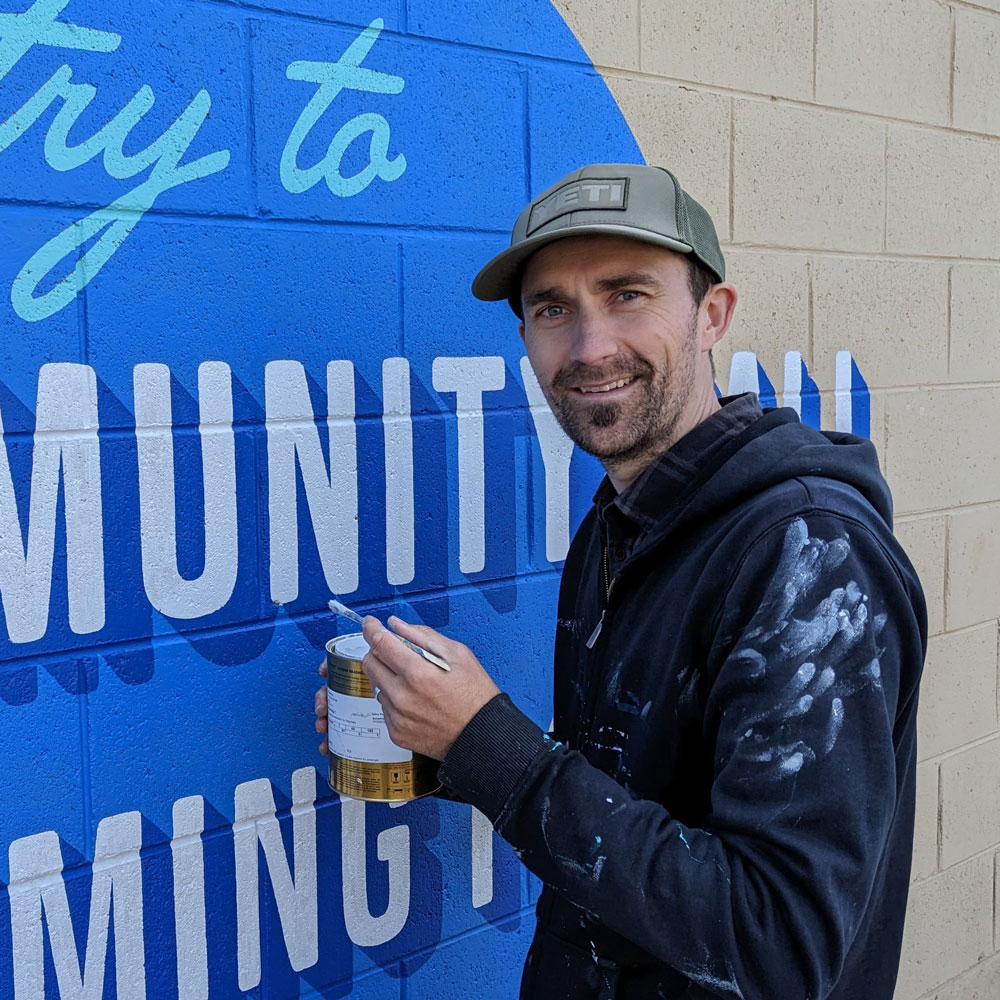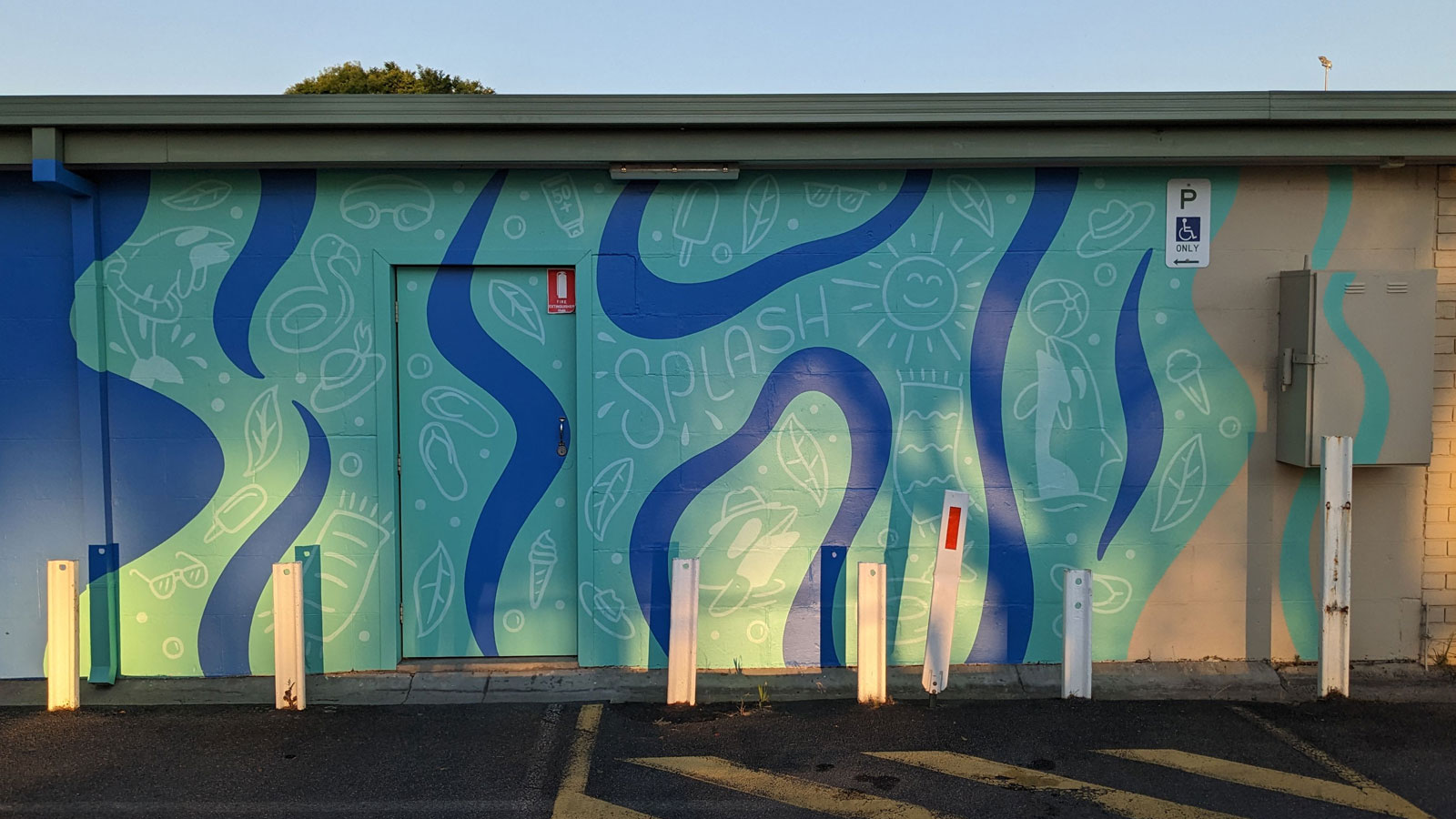 "After seeing some of Wes' work we hired him to paint two murals at the Bendigo East Swimming Pool. Wes designed and painted two fantastic pieces which have greatly enriched the space. He was excellent to deal with – flexible, considerate and experienced. Showed up on time, finished the work within schedule and was a pleasure to deal with. Highly recommend."
— Amy Bell, Bendigo East Swimming Club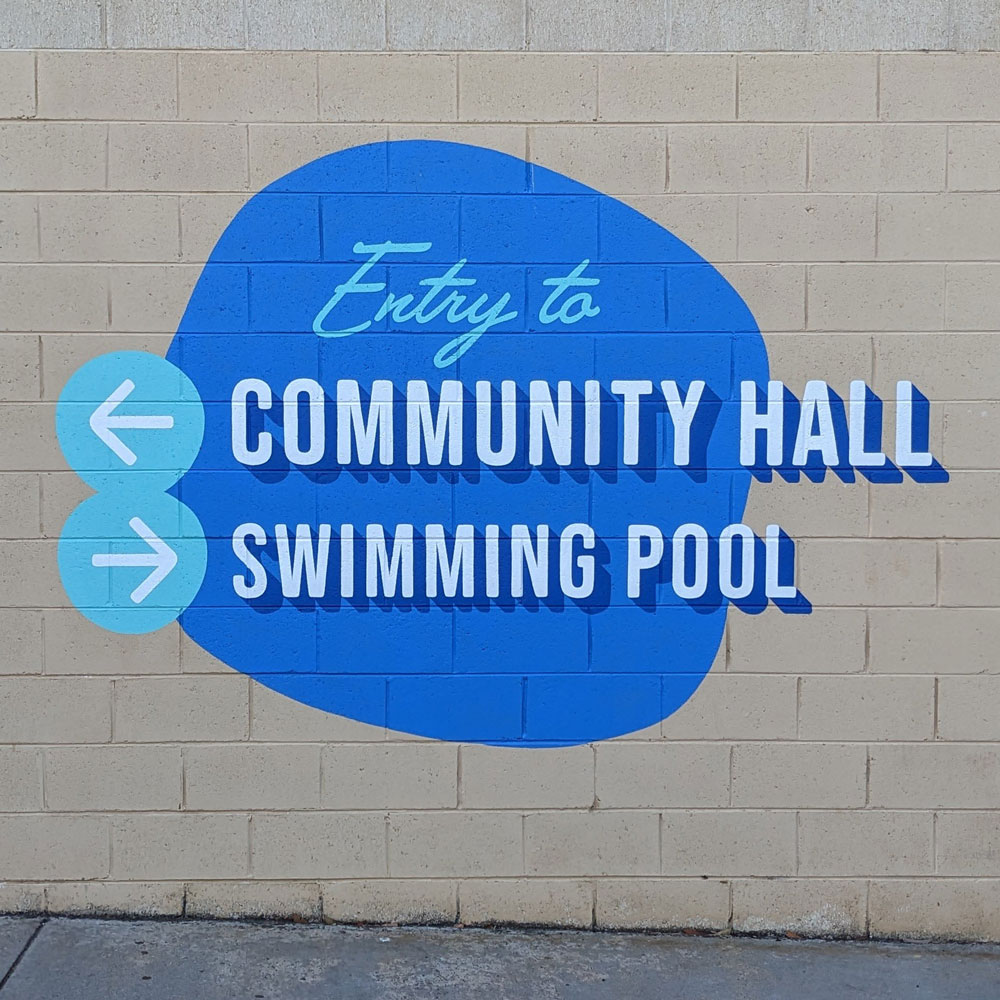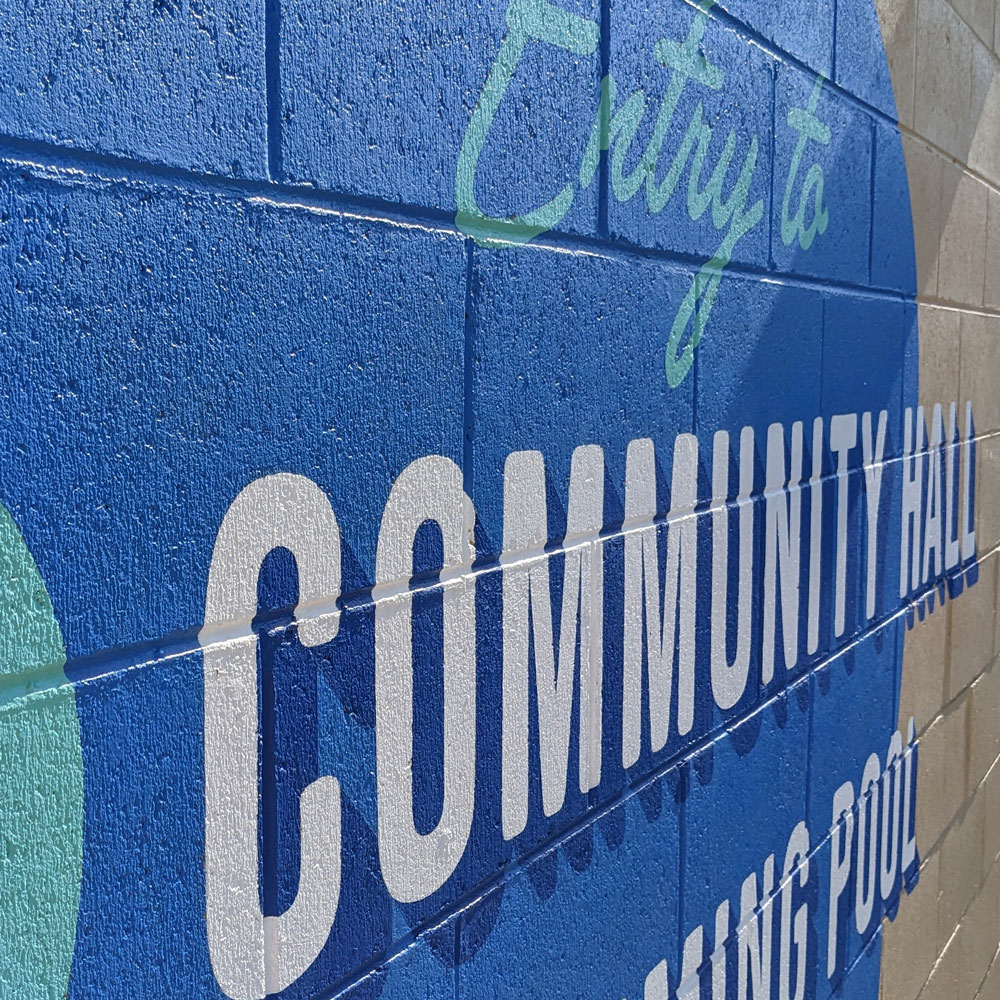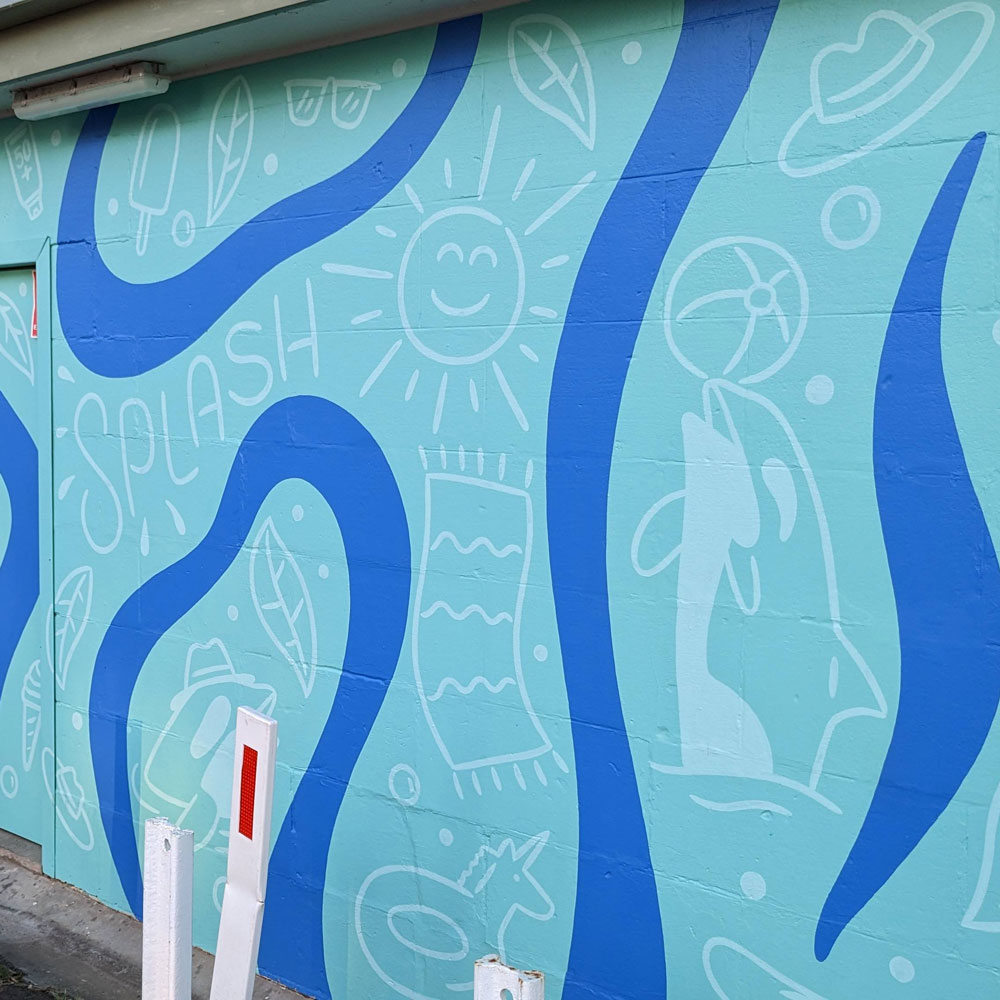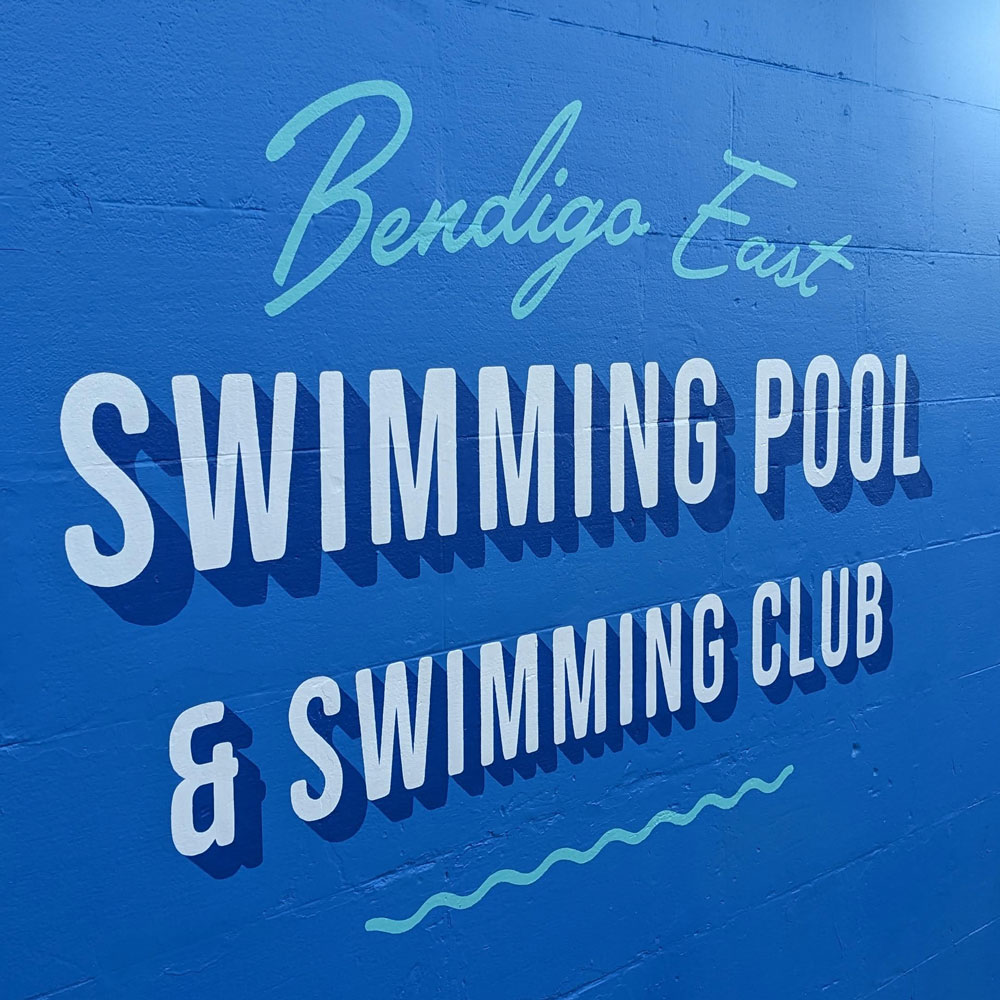 Below is the third wall which was a collaboration with Alicia Huddy.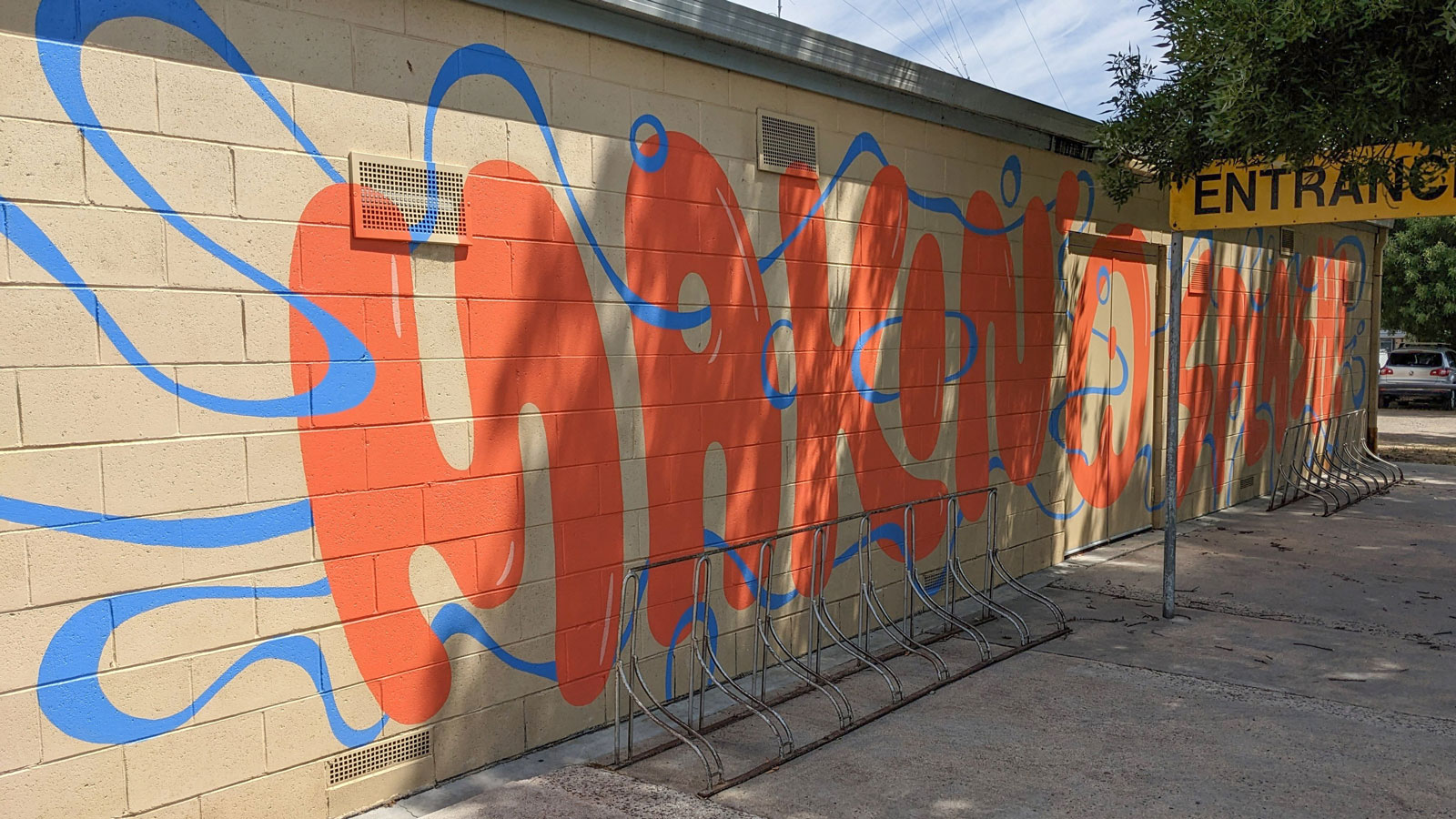 Need a

mural

or wayfinding

signage

?
I'd love to hear from you! For general enquiries and quotes, please contact me below.